Models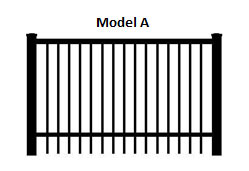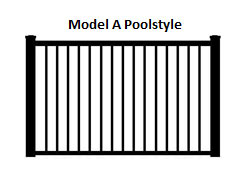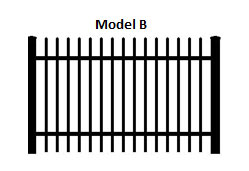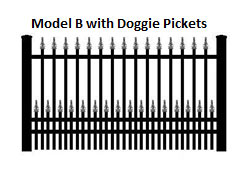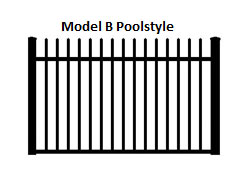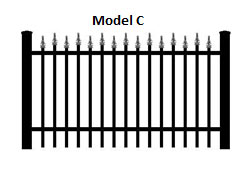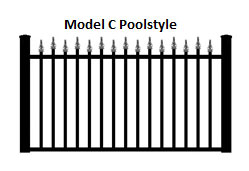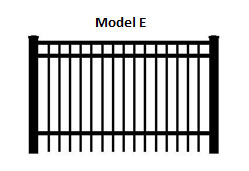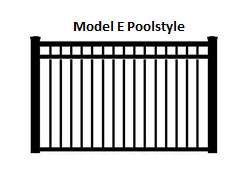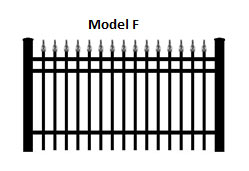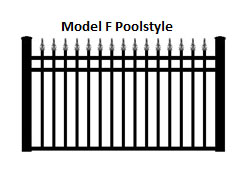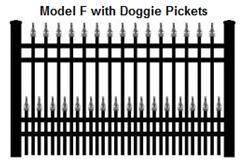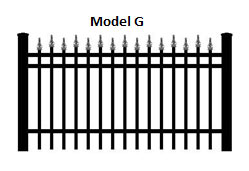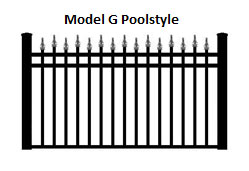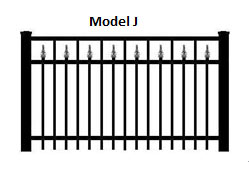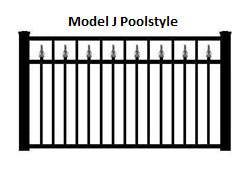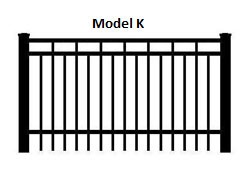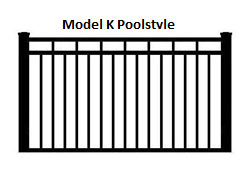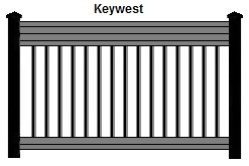 Details
Limited lifetime paint warranty.
Built in the USA by Swedge Lock.
Multiple accessories available like- finials, scrolls, and rings , we offer them in either plastic or aluminum. We recommend using plastic because the fact that cast aluminum will not hold paint over time like extruded aluminum will.
Colors – white, black, and bronze. Custom color at additional charge.
We offer, residential, commercial and industrial grades in any height.
Our product has no screws or welds, pickets are fastened by the Swedge system. So no ugly screws that will eventually work loose and cause the fence to rattle.
Our aluminum can be racked with the ground or stepped just like wrought iron. The whole idea for using aluminum fence is to look like wrought iron but be maintenance free, with our product you can do this.
Options
Black
White
Bronze
Custom
36 inch
42 inch
48 inch
54 inch
60 inch
72 inch
84 inch
96 inch
5/8 inch square
3/4 inch square
3/4 inch round
Plastic or Aluminum
Doggy pickets available
Standard punch racks up to 14 degrees
Double punch racks up to 36 degrees
Split or Squared
Routered or Punched
Latches
Castings
Post Plate Covers
Post Tops
ADA Required Posts
Swing
Cantilever
Estate
Roll
Downloads
Gallery